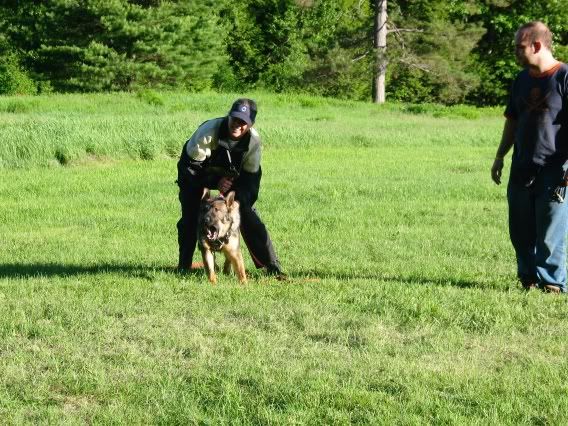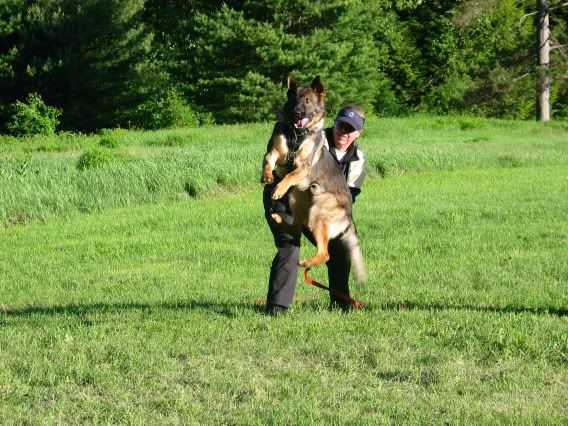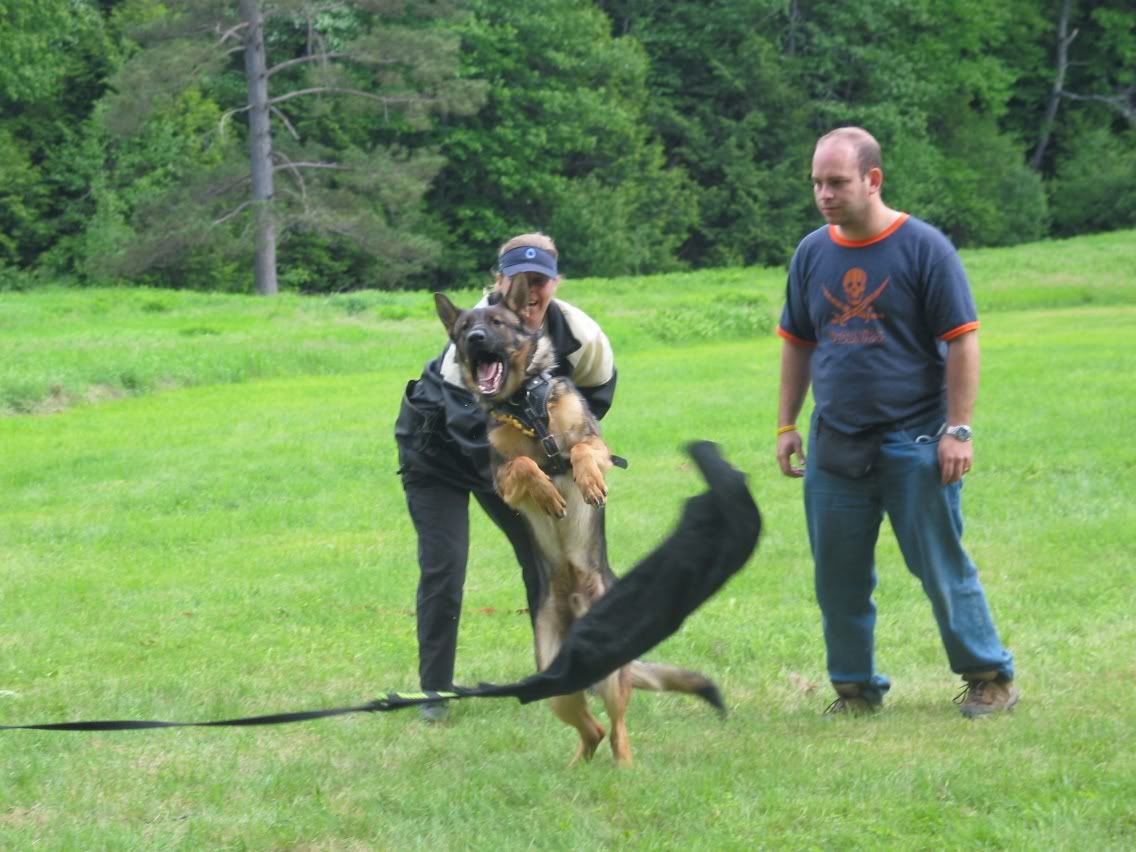 Well let me start this blog by saying how sparse the level of Schutzhund activity is in Western MA.
Thankfully after posting on GERMANSHEPHERDS.COM I was introduced to this club in NH. The atmosphere is amazing and the people are wonderful. To my amazement the majority of the people at this club are mothers. Who bring there kids. So amongst the German Shepherds, dobbies, Rotties and Mali's there are 4-5 year old kids running amongst the pack. It is wonderful.
I own a pure bred 10 month old GSD named Zach who to my sheer enjoyment has so far turned out to be pretty good at the sport. He has a very nice bite and hold and good drive. Steve and Claudia the trainers are amazing at what they do. I couldn't have found a better place to work my dog. This place is turning out to be one big extension to my family. I am having so much fun here.
I will post some pics and a description of the sport.
Taken from the United Schutzhund Club of America site.
Schutzhund and the German Shepherd DogWhat is Schutzhund?
Schutzhund is a German word meaning "protection dog". It refers to a sport that focuses on developing and evaluating those traits in dogs that make them more useful and happier companions to their owners. Schutzhund work concentrates on three parts. Many are familiar with the obedience work of the American Kennel Club's affiliates and will recognize the first two parts, tracking and obedience. The Schutzhund standards for the third part, protection work, are similar to those for dogs in police work.
While dogs of other breeds are also actively involved in the sport of Schutzhund and often follow similar criteria for breeding purposes, this breed evaluation test was developed specifically for the German Shepherd Dog. Schutzhund is intended to demonstrate the dog's intelligence and utility. As a working trial, Schutzhund measures the dog's mental stability, endurance, structural efficiencies, ability to scent, willingness to work, courage, and trainability.
This working dog sport offers an opportunity for dog owners to train their dog and compete with each other for recognition of both the handler's ability to train and the dog's ability to perform as required. It is a sport enjoyed by persons of varied professions, who join together in a camaraderie born of their common interest in working with their dogs. Persons of all ages and conditions of life even those with significant disabilities enjoy Schutzhund as a sport. Often, it is a family sport